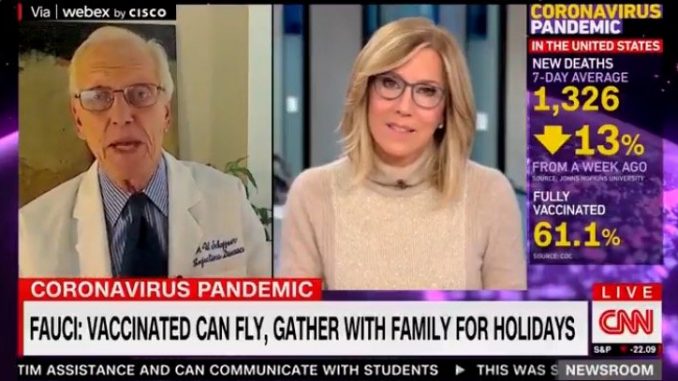 A doctor who regularly appears on CNN told Americans to wear face masks at Christmas regardless of vaccination status.
Who listens to these freaks?
"I recommend that we hang our stockings with care," the good doctor said. "We have to be careful because we are all going to get together, we should all be vaccinated and preferentially boosted. We should wear our masks if we are uncertain."
The doctor also recommended people get tested on Christmas Eve morning or Christmas morning before gathering with family.
Dr. William Schaffner urged everyone to wear masks at home on Christmas.
VIDEO: