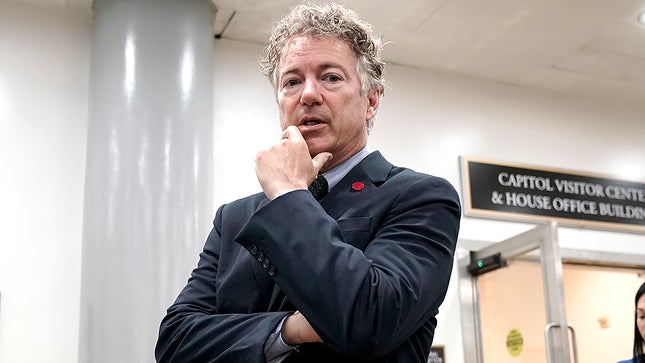 "This week, I've had five death threats just for being outspoken on it," Paul said on Fox News on Friday night. "I don't know what the world's coming to, you can't ask honest, difficult questions that in the end have proved out that Dr. Fauci was not being honest with us, but as a repercussion, my family had white powder sent to our house, and five death threats phoned in."
The comment comes weeks after it was revealed that the FBI and U.S. Capitol Police were investigating a suspicious package containing a white powder that was delivered to Paul's home.
The package also featured an image of Paul in bandages with a gun to his head. The text accompanying the image stated: "I'll finish what your neighbor started you motherf—er," referencing when Paul's neighbor assaulted him.
The threats against Paul coincide with his harsh criticism of Fauci over his handling of the coronavirus pandemic, saying he was too cautious with masks and accusing him of downplaying the prospect that the coronavirus could have been leaked from a lab in China.
Fauci separately defended himself while pushing back on recent GOP criticism during an interview on MSNBC on Friday night, calling attacks against him "misleading" and "distorted."
Via The Hill