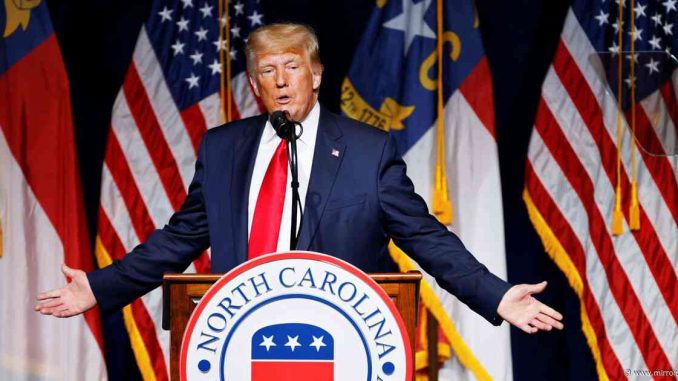 Former President Trump told President Joe Biden to give his "warmest regards" to Russian President Vladimir Putin ahead of the two world leaders meeting.
"Good luck to Biden in dealing with President Putin—don't fall asleep during the meeting, and please give him my warmest regards!" Trump wrote in a statement Thursday.
Biden and Putin will have their first meeting Wednesday in Geneva, Switzerland.
Trump was criticized during his presidency on his relationship with Putin, even from some Republicans.
He received some of his harshest criticism from the GOP when Trump sided with Putin over the U.S. intelligence community during the Helsinki summit in 2018.
During the summit, Trump refused to condemn Putin after he claimed Russia did not interfere in the 2016 election, despite U.S. intelligence agencies claiming the contrary.
The former president still claims Russia did not meddle in the 2016 election.
"Despite the belated Fake News portrayal of the meeting, the United States won much, including the respect of President Putin and Russia," Trump said. "Because of the phony Russia, Russia, Russia Hoax, made-up and paid for by the Democrats and Crooked Hillary Clinton, the United States was put at a disadvantage—a disadvantage that was nevertheless overcome by me."
Secretary of State Antony Blinken has said Biden will warn Putin during the meeting about action the U.S. will take against Russia if the country continues to implement cyberattacks against the U.S.
"I can't tell you whether I'm optimistic or not about the results," Blinken said.  "I don't think we're going to know after one meeting, but we'll have some indications. … We're prepared either way."
Via The Hill