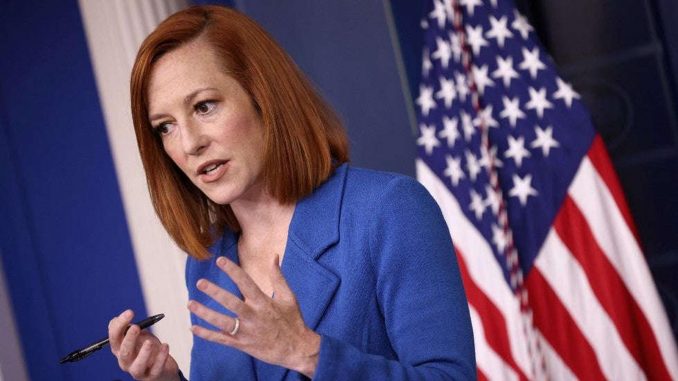 The White House on Tuesday defended Vice President Harris's comments that migrants traveling from Central America to the United States should not come, saying the administration needs more time to get systems in place.
"What the vice president was simply conveying was that there's more to be done, that we don't have these systems in place yet, it's still a dangerous journey as we've said many times from here and from many forums before," White House press secretary Jen Psaki told reporters. "And we need more time to get the work done to ensure that asylum processing is where it should be."
Harris, while on her first foreign trip, was blunt in her message to Central Americans on Monday, repeating the line, "Do not come."
The vice president was recently questioned about her decision to not go to the border during her trip to Guatemala and Mexico. Psaki said on Tuesday that at some point Harris might go to the border, but that she doesn't have any trips to preview.
Psaki also responded to Republicans who have criticized Harris during her trip.
"I would say we're not taking advice from former President Trump or most of the Republicans who are criticizing us on this, given they were all sitting there while we created this problem we walked into both at the border and with the movement of migration that has been growing over the last year," Psaki said.
"So, we're not taking our guidance and advice from them," she continued, "but if it is constructive and it moves the ball forward for her to visit the border, she certainly may do that."
Rep. Alexandria Ocasio-Cortez (D-N.Y.) also slammed the vice president, calling her messaging to migrants "disappointing to see."
"One of our focuses and a priority of the president and vice president is to improve asylum processing at the border, to work with a range of Democrats and hopefully Republicans, because in history it's been a bipartisan effort, to get immigration reform passed, to ensure there's a more viable pathway to citizenship and a better processing at the border," Psaki said on Tuesday.
Via The Hill