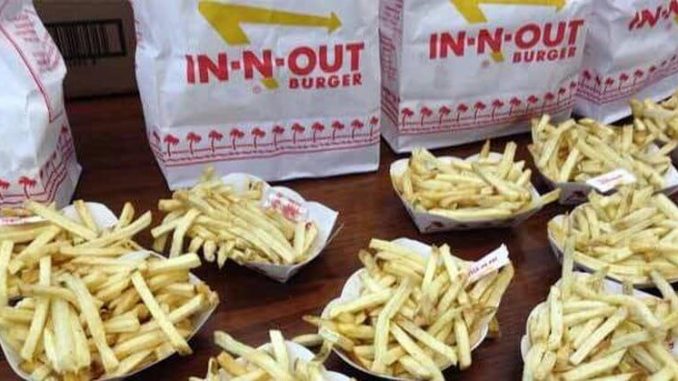 The city of San Francisco has closed a hugely popular fast food chain, In-N-Out Burger, for refusing to enforce the vaccine ID requirement.
Via the Highwire:
In-N-Out Burger's Chief Legal and Business Officer, Arnie Wensinger, is set to release a statement after the San Francisco Department of Health closed one of the Top California Burger Restaurant's locations.
"Today, the San Francisco Department of Health closed our restaurant…" he wrote. According to Wensingers statement, In-N-Out Burger employees were allegedly "not preventing the entry of customers who were not carrying proper vaccination documentation."
Beyond the famous California institution's location "properly and clearly" posting signage to communicate local vaccination requirements, the SFDH has attempted to require In-N-Out Burger employees to act as health police and enforcement personnel for the city.
He explains, "After closing our restaurant, local regulators informed us that our restaurant Associates must actively intervene by demanding proof of vaccination and photo identification from every customer…barring entry for any Customers without proper documentation."
Wensigner opened up further in the statement saying they are committed to the highest level of customer service & making all feel welcome.
"We refuse to become the vaccination police for any government. It is unreasonable, invasive, and unsafe to force our restaurant associates to segregate customers," wrote Wensigner.
In late August, San Francisco became one of the first major U.S. cities to require proof of full COVID-19 vaccination to enter indoor restaurants, bars, gyms, theaters, and other entertainment venues.
Lets hope more companies have the guts to stand up this medical tyranny regardless of the short term consequences.
In the long run companies will reward those who stand up to this anti-American nonsense and punish those who comply.