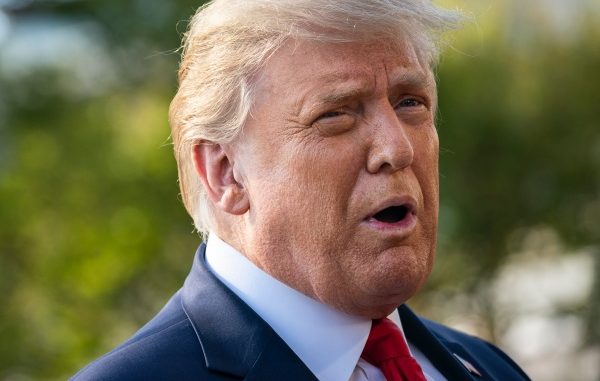 The ex-commander in chief will be interviewed at 8:30 a.m. by Newsmax anchor Rob Finnerty and Ric Grenell, former acting director of national intelligence in the Trump administration.
Trump will talk with Finnerty and Grenell about Vice President Kamala Harris' eleventh-hour trip to the U.S.-Mexico border — a journey he says she is taking only because he is visiting the border.
"After months of ignoring the crisis at the Southern Border, it is great that we got Kamala Harris to finally go and see the tremendous destruction and death that they've created — a direct result of Biden ending my very tough but fair Border policies," Trump said in a statement this week.
"If [Texas] Governor [Greg] Abbott and I weren't going there next week, she would have never gone!" he continued.
Trump is also gearing up for a rally at the Lorain County Fairgrounds in northeast Ohio on Saturday at 7 p.m. EST.
It's his first campaign-style rally since he left the White House in January.
The event is expected to be standing room only, and Trump supporters are already camping out to get the best positions when the gates open at 2 p.m. EST.
Trump's Save America PAC website says tickets are nearly sold out.
"Big crowds in the Great State of Ohio this weekend for the Trump rally," Trump said on the website. "See you on Saturday night. MAKE AMERICA GREAT AGAIN, AGAIN!"
Via Newsmax